Bernie's brain backup for June 2008 ¶
Sat, 28th ¶
Hash House Harriers ¶
I completed my first Hash without taking a shortcut! About 12Km, 2.5hrs, almost non-stop running... and I even got two nasty leeches in my shoes. Read the full commentary with photos.
Tue, 24th ¶
Heckuva ¶
Oh, gosh... my ego is expanding so much one it's gonna blow up the office!
Mon, 23th ¶
Me @ OLE Nepal ¶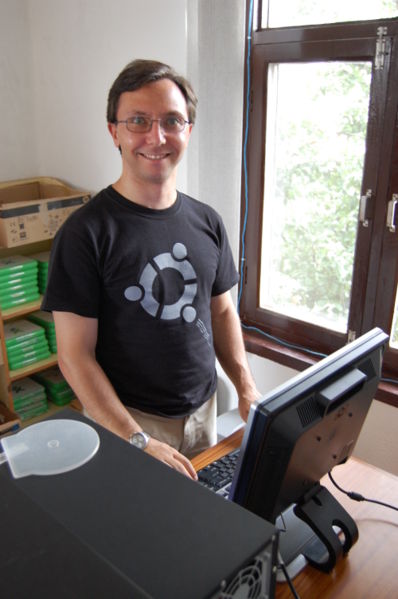 Sat, 21st ¶
The Hash ¶
My friends and colleagues are members of something halfway between a sports club and a secret society:
So I was dragged into this Hash, even though I'm probably one of the laziest man in the world. It's like a race, but we don't care who wins: the fun is running through the spectacular natural environments of Nepal, searching for hidden indications of the path forward in the form of stashes of bits of paper. I'm writing this on Tuesday, and my legs still hurt a lot, but I had a lot of fun! Next week I may even be able to complete the whole course ;-)
At the arrival, we form a circle and if you get called in the middle for some reason you get to drink a lot of beer — quickly! — or throw the rest of your cup on your head. Newcomers (aka virgins) like me are bond to drink as part of their initiation, but any excuse seems to be good for a round.
Here's the full commentary of this week's event with a brief description of me and my knee-high socks:
Sun, 15th ¶
Kathmandu ¶
I'm sitting in the airport hall of Doha, Qatar, waiting for my third and final plane to Kathmandu.
I'll be spending the next 2.5 months in Nepal working as a volunteer for OLE Nepal. I don't know much, but I have high expectations.